We originally started selling back in 2012. buying faulty laptops and after repairing them aimed to sell them at local computer shops in our area around Shropshire.
Soon realising that people trusted us and sought out more advice on what they required than just buying a laptop. We gained a good and regular customer base and through recommendations and loyalty was soon selling a lot of devices.
After relocating, to a new area in Bristol and with no local shops to sell in, we changed from just selling fully working laptops to selling laptop parts as well.
Selling laptop parts allowed us to grow the business from a very small space, with each laptop turning into more than 10 separate parts. This service was offered on eBay and with a huge customer base allowed us to sell to a lot of areas.
Realising that we aren't just running a profitable business but also an environmental service as we were recycling parts from laptops that would be scrapped and also fixing second-hand laptops that would otherwise be useless it gave us more ambition to start the website
we now aim to create our own business website and operate with no constraints that selling sites force upon you, and giving a better, more direct service to our customers.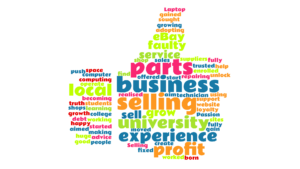 ]If you need any help please email: support@waspcom.com